Thursday December  27, 2018
Dr. Ian Dohoo named to Order of Canada
CBC News this morning at 8:24: The year-end honours list from Governor General Julie Payette includes two Prince Edward Islanders. Payette announced 103 appointments to the Order of Canada Thursday morning. They include Island veterinarian Ian Dohoo and former lieutenant-governor Frank Lewis. Ian Dohoo was recognized for his contributions to "veterinary and human epidemiology in developed and developing countries."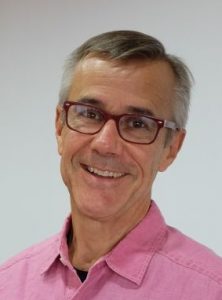 For those who are new to AVC: Ian Dohoo attained a doctor of veterinary medicine degree (DVM) from the University of Guelph in 1976, and a doctorate (PhD) in epidemiology at the same institution in 1982. In 1985, he was one of the original faculty to establish the Atlantic Veterinary College. Dr. Ian R. Dohoo is professor emeritus of epidemiology at the University of Prince Edward Island, and is founder and past-director of the Centre for Veterinary Epidemiological Research at UPEI. His list of publications is extensive, and he has supervised numerous graduate students. He is a primary author of the gradute-level textbook Veterinary Epidemiologic Research (2003 and 2009-2nd edition) — arguably the most comprehensive text in the discipline–and Methods of Epidemiologic Research (2012). Dr. Dohoo has been recognized both nationally and internationally as an excellent teacher, delivering post-graduate courses the world over. In 2005, Ian was elected as an inaugural Fellow of the Canadian Academy of Health Sciences. Besides his many teaching and research awards, Dr. Dohoo received and Honorary Doctorate in Veterinary Medicine from the Swedish University of Agricultural Sciences in 2008, and an Honorary Doctor of Science degree from the University of Guelph in 2012. Dr. Dohoo was also the recipient of the 2012 Calvin W. Schwabe Award, presented by the Association for Veterinary Epidemiology and Preventive Medicine to honor lifetime achievement in veterinary epidemiology and preventive medicine.
Congratulations, Dr. Ian Dohoo!
---
November – December 2018
Congratulations to Sunoh Che who has successfully defended her MSc thesis

supervisors: Javier Sanchez & Dan Hurnik

Emily John won 1st place for biosafety/biosecurity-themed posters at the 99th Annual Conference for Research Workers in Animal Diseases conference held in Chicago, Illinois from December 1 – 4, for her poster titled "Temporal Patterns of Bovine Leukemia Virus Infection in Atlantic Canada.".
Congratulations, Emily!
Congratulations to CERC post-doc Adel Elghafghuf and his wife Salma on the birth of their baby girl, Nourseen, born on November 9th!
Danielle Burnett won "Best Oral Presentation" at the 12th International Sea Lice 2018  conference held in Patagonia, Chile, from November 4–8. Danielle's presentation, titled "Using a biological-physical model to quantify sea lice larval connectivity among salmon farms in the Broughton Archipelago, British Columbia, Canada", won top prize in the "Best Oral Presentation" category.
Congratulations, Danielle!
---
September –October 2018
Welcome Dr. Jason Stull (VMD, MPVM, PhD, DACVPM) as an Assistant Professor in Veterinary Epidemiology in the Department of Health Management, started in September. Previously, Dr. Stull was an assistant professor at the Ohio State University, Department of Veterinary Preventive Medicine and worked as a state public health veterinarian.  He received a Master in Preventive Veterinary Medicine from the University of California and PhD in veterinary infectious disease from the University of Guelph.  His research focuses on companion animal infectious disease epidemiology and preventing and controlling infectious diseases in veterinary care, households, and unique environments
Welcome Wendy Campbell as the new CERC admin assistant started on October 22. Wendy has her BSc in Family Sciences from UPEI and holds an Office Administration diploma. Over the last 10 years, Wendy owned and operated her own business working with families in her community. She is very happy to be working with the CERC team. We are very happy to welcome her expertise to CERC team.
Welcome to new epidemiology graduate students:

Ashlynn Webster, Master in Epidemiology

Supervisor is Javier Sanchez

Daniel Wambua Muasya, PhD in Epidemiology

Supervisor is John VanLeeuwen

Sarah Sparks, PhD in Epidemiology

Supervisors are William Montelpare & Henrik Stryhn
---
July – August 2018
Welcome Vince Repaci as the new CERC Project Manager
Vince comes to CERC with a background in science, a wealth of skills and knowledge in project management. He has a PhD in conservation genetics that focused on the major histocompatibility complex, and has done some work on population genetics of Amazonian fishes. Vince has worked on some large long term transformation IT projects at Universities and also some shorter consulting projects across education, healthcare and finance. We are happy to welcome his expertise to CERC team. Vince has recently moved to PEI from Australia.
Welcome Stephanie Palmer as the CERC Scientific Editor
Stephanie joins CERC team with PhD in Geography. Stephanie is currently carrying out postdoctoral research at the Université de Nantes (France) in the Mer Molecules Santé laboratory as part of the EU Horizon 2020 project Tools for Assessment and Planning of Aquaculture Sustainability (TAPAS), focused on linking satellite image data with bivalve growth models. In addition to her own scientific career, over the past eight years, Stephanie has worked with researchers and research teams from around the world on the communication of their scientific work, mainly through scientific editing and French-to-English translation, as well as the creation of public outreach and education materials.  Stephanie was born, raised, and now is residing again in PEI.
---
June 2018
Congratulations to Emily Kathambi Kiugu who has successfully defended her MSc thesis

supervisor: John VanLeeuwen

Welcome to Dr. Marina Delphino to AVC. She has joined the CERC group as a post-doc in aquatic epidemiology. Marina came here and worked with the CERC group back in November 2016.
Another great success – Epi on the Island 2018
This year, the two 5-day summer courses, held at the AVC from Jun 11 to 22, were filled close to the maximum capacity. The participants were from the USA, Uruguay, Kenya and Sweden in addition to across the different parts of Canada.
The first course, "Introduction to Multilevel Modelling," provided the participants with the knowledge and skills required to successfully fit multi-level models to both continuous data and discrete data. The instructors were Drs. I. Dohoo and H. Stryhn of the AVC.
The second course, "Multivariate Visualization and Analysis," introduced the participants to a range of multi-variate techniques that are used in the analyses on large and complex observational epidemiological data sets. The instructors were Drs. C. Revie, G. McEwan, and H. Stryhn from the AVC.

---

Dr. 

Greg

 Keefe appointed to Association of American Veterinary Medical Colleges board of governors
Dr. Keefe has been appointed to the Association of American Veterinary Medical Colleges' (AAVMC) board of governors as At-Large Director for Region II (Canada). The AAVMC members include 49 accredited veterinary medical colleges in the United States, Canada, Mexico, the Caribbean, Europe, Australia, and New Zealand.

---

Dr. 

Larry

 Hammell appointed to independent expert panel on aquaculture science
Dr. Hammell has been appointed to an independent expert panel on aquaculture science, led by Dr. Mona Nemer, Canada's Chief Science Advisor. The panel make recommendations on the appropriate use and consideration of scientific evidence in decision-making about aquaculture.
---
April – May 2018
Congratulations and farewell to Dr. Julian Reyes-Velez for his new position as a Health Analyst at the PEI Dept of Health and Wellness
Dr. Javier Sanchez appointed to international scientific experts panel
Dr. Sanchez has been selected to be part of the Joint FAO/WHO Expert Meetings on Microbiological Risk Assessment Roster of Experts (JEMRA) for a five-year term. Dr. Sanchez's appointment makes AVC the only Canadian veterinary college to be represented on the panel. Congratulations, Dr. Sanchez!
Dr. Alice Crook wins international award
Dr. Crook has received international recognition for her work in animal welfare from the World Veterinary Association (WVA) and Ceva Santé Animale, a multinational veterinary pharmaceutical company. During the WVA's 34th annual Congress on May 6, Dr. Crook was awarded the WVA Animal Welfare Award for North America. She is one of only five veterinarians world-wide who received the prestigious awards. Congratulations, Dr. Crook!
---
January – March 2018
Welcome to a new graduate student:

Marianne Parent, PhD in Epidemiology

Supervisors are Raphael Vanderstichel and Henrik Stryhn

Welcome to visiting graduate students:

Monica Cecilia Miraballes, from the National Institute of Agricultural Research in Uruguay

Local supervisor is Javier Sanchez

Yosdany Centelels García, from the National Centre for Animal and Plant Health in Cuba

Local supervisor is Javier Sanchez

Welcome to Jaewoon Jeong to UPEI and welcome (back) to Beibei Jia to UPEI. They have joined the CERC group as Post-Doctoral researchers in aquatic epidemiology.
---
Visit all of our news from 2008 – 2015 at: CVER News Archive